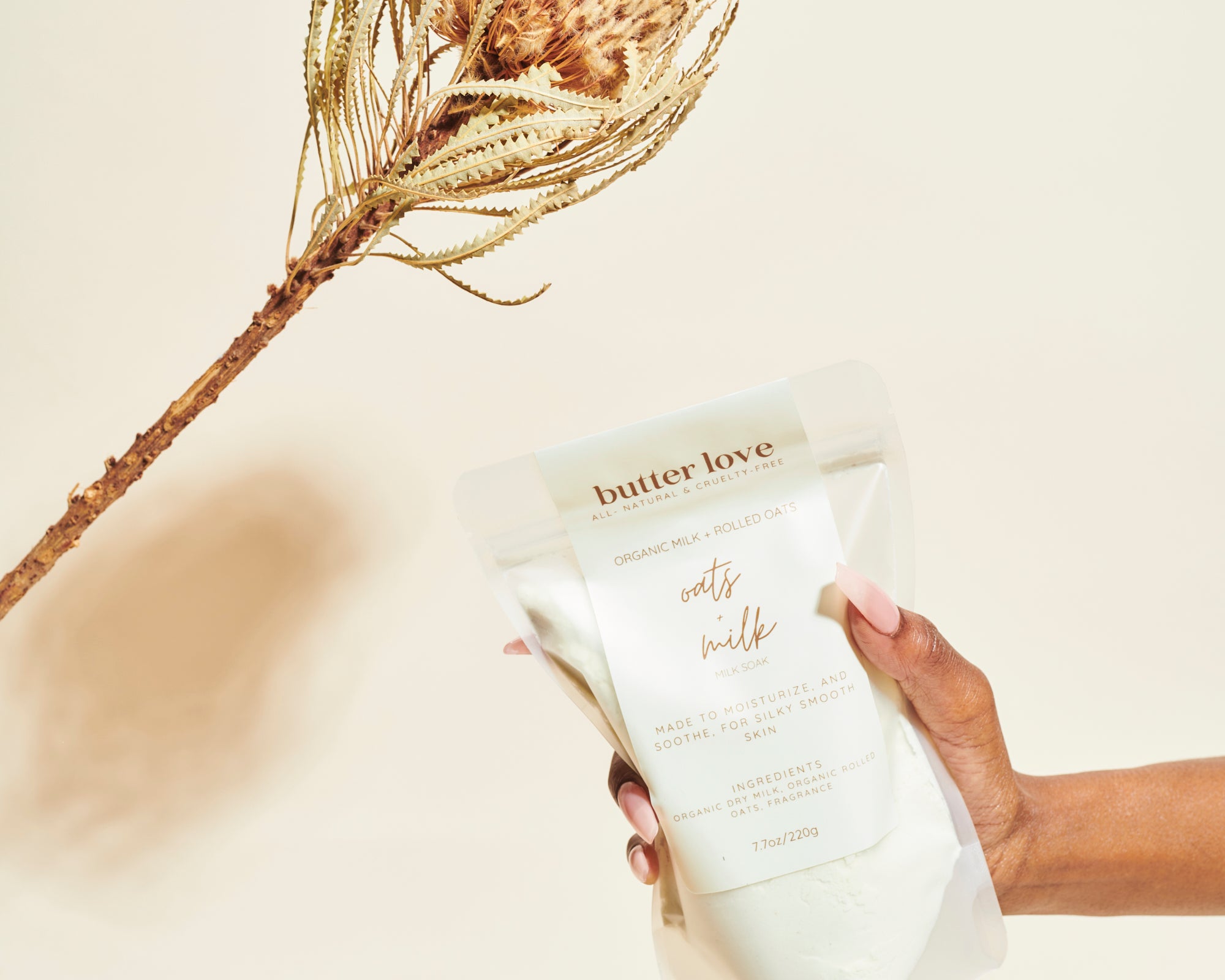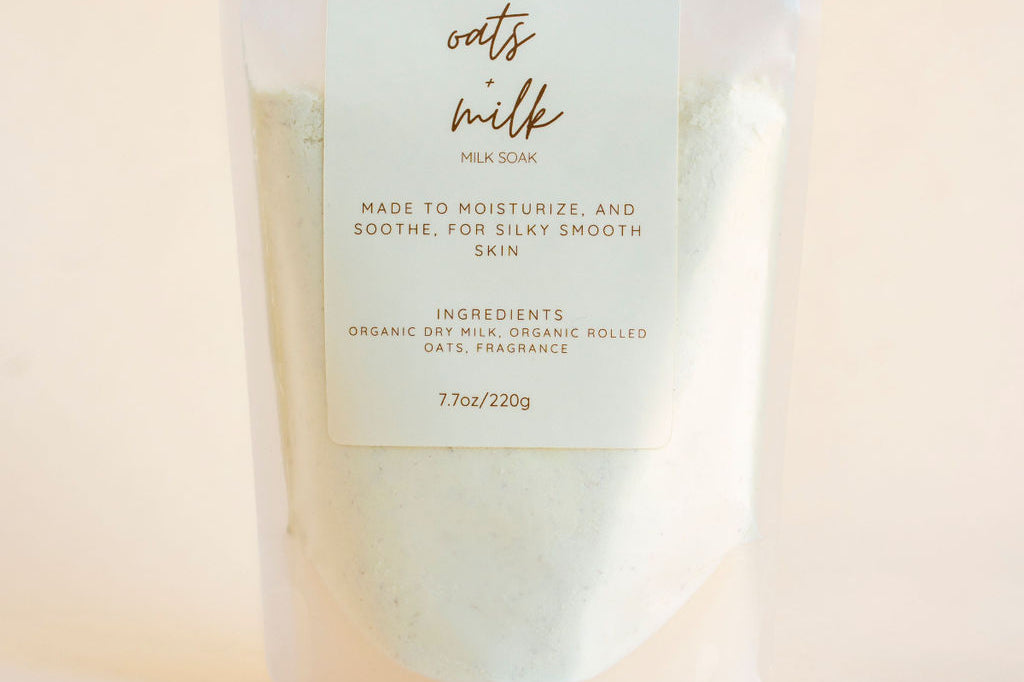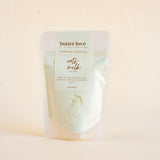 Description

Soak Away Your Dry Skin with Our Oats+Milk Milk Soak

Looking for a natural way to soothe your dry skin? Look no further than Oats+Milk-Milk Soak. This luxurious bath soak combines organic dry milk and steel-cut oats to restore moisture and calm irritated skin. It's also rich in vitamins and minerals, making it perfect for post-sun exposure or for relief from poison ivy, rashes, and burns.

Simply add it to your bathing routine and enjoy the swirling goodness of Oats+Milk.

 
How To Use

Make sure you won't be disturbed for at least 30 minutes. Pour 1 cup of Eucalyptus+Chamomile Milk Soak into your warm bath. Soak for about 20-30 minutes.
Ingredients

Organic Dry Milk

Organic Steel-Cut Oats

Fragrance
Product Dimensions
Key Benefits

Restores moisture to dry skin: Dry, irritated skin is soothed and restored to its natural moisture levels with this milk soak.

-Soothes irritation and inflammation: The combination of milk and oats helps to calm inflammation and irritation.

-Can be used after sun exposure: This soak can be used after sun exposure to help soothe the skin.

-Soaks away dryness with the goodness of milk and oats as well as Soothes sunburns, rashes, and other skin irritations

-Vitamins and minerals-rich milk: This soak is rich in vitamins and minerals, which help to nourish the skin.